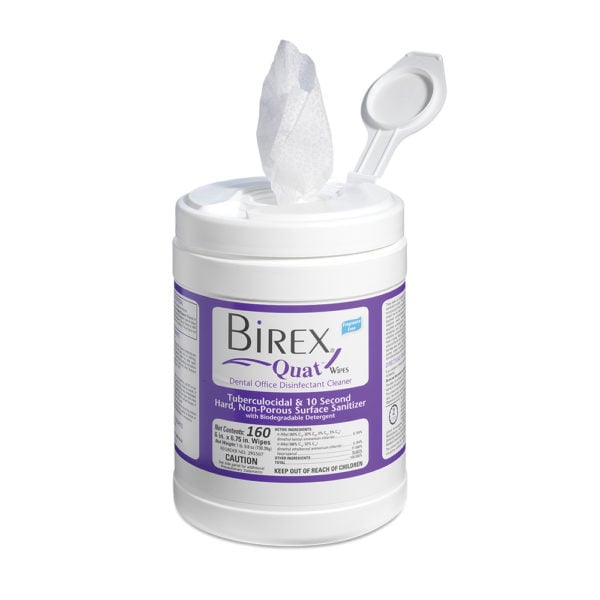 Birex Quat Disinfectant Wipes
Item #295507
MANUFACTURER SPECIAL OFFER!
Buy 6 canisters of Birex Quat Wipes, Get 2 Free!
Promo code Q223N
Description
Birex® Quat™ Wipes have an EPA-approved 2-minute Tuberculosis kill claim in a 160 wipe count offering. Formulated with low-alcohol content, Birex Quat Wipes are more compatible with your dental surfaces, protecting your equipment investment, and your patients.
Effective against emerging pathogens, such as SARS-CoV-2 / COVID-19*
*When used as directed. Follow label instructions for use against Rotavirus; Rhinovirus Type 14.
**Please note:  BirexSE and Birex Quat contain different chemical formulations. The concentrate and wipes are meant to be used separately. When switching between different hard, non-porous surface disinfectants, surfaces should be lightly washed with a mild detergent and water.