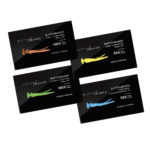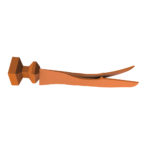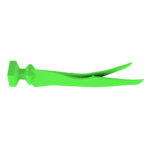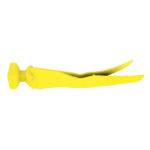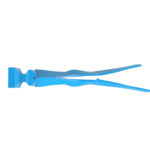 BurtonBands VursaWedge Kit Refill
Item #BURTON-REFILL
Description
NEW! VursaWedge Refill (Split-Wedges Only)
Superior gingival seal. Limited flash. Faster restorations.
Designed by Dr. Matthew Burton, DDS, VursaWedge is a revolutionary new wedge technology that enhances direct composite restorative dentistry. Compatible with all major rings, practitioners can use it with their current system and technique. The unique, split-wedge design delivers a better gingival seal, even in deep lesions, reducing the risk of restoration failure. Achieves a perfectly contoured Class II restoration, reducing time spent cleaning up flash and improved operator efficiency.
Unique split-wedge design gently curves next to and under the papilla, preventing upward displacement
Provides a better contour, proper contact, and improved seal at the gingival margin
Allows the practitioner to achieve superior results in less time
Compatible with any matrix band and ring system
Available in 4 sizes
Small & Medium Includes: 100 split wedges
Large & Anatomical Includes: 50 split wedges

| Product Evaluation | 30-Day Money Back Guarantee: |
| --- | --- |
| Read the full evaluation here. | Try BurtonBands risk-free for 30 days. If you're not completely satisfied with your purchase, call (800) 558-6684 for a full refund. |
| | |