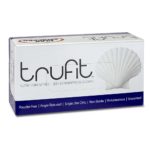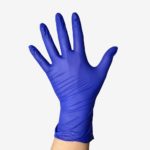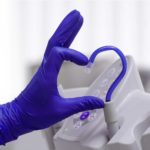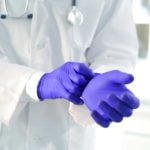 300ct TruFit™ Violet Ultra Thin Nitrile Gloves
Item #G-Violet300
$9.99/100ct
Sold in boxes of 300 to help save inventory space and streamline restocking and reorders
Description
TruFit Ultra Thin Nitrile Gloves
Latex-free. Powder-free.
Our powder-free nitrile gloves are soft and fitted to provide superior comfort and dexterity. Featuring a thin yet durable design, these gloves offer excellent tactile sensitivity and are finger textured for confident handling and grip. Latex-free and safe to use around clinicians and patients who may have a latex allergy. 300ct box helps save inventory space and streamlines restocking and reorders.
Sizes include extra-small, small, medium, large and extra-large.
These gloves are ideal for:
Dental examinations
Medical examinations
Beauty, spa and salon services
Food prep and food service
Tattoo services
Cleaning and sanitation services
Features:
Material: Nitrile
Color: Violet
Latex-Free: Yes
Powder-Free: Yes
Finger-Textured: Yes
Scented: No
Palm thickness: .06mm
Finger thickness: .09mm
Barrier protection: ASTM D5151
Critical defect level: AQL 1.0
Disposable, Single-Use: Yes
Ambidextrous: Yes
Beaded Cuff: Yes
Additional information
| | |
| --- | --- |
| Brand | Plak Smacker |
| Material | Nitrile |
| Glove Size | X-Small, Small, Medium, Large, X-Large |
| Color | Violet |
| Barrier protection | Acceptable Quality Level (AQL) – American Standard Test Methods D5151 |