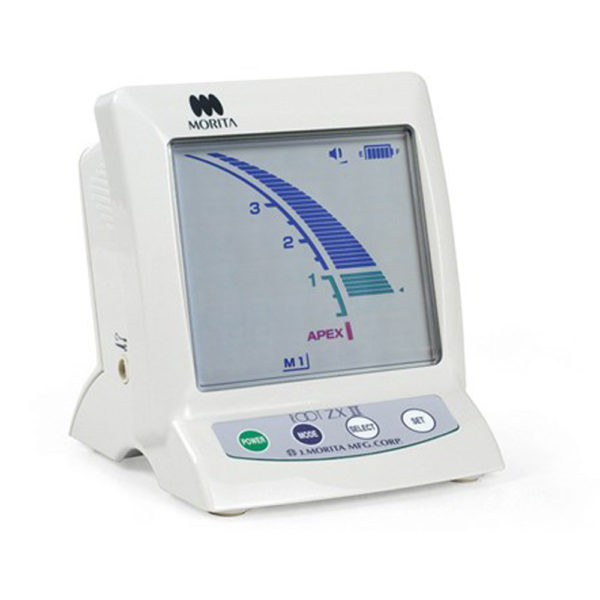 Description
The most outstanding apex locator on the market. It may be used, with extreme accuracy, in a wet canal in the presence of sodium hypochlorite, blood, water and local anesthetic, as well as pulp. The advanced microprocessor makes finding the apex easy, while reducing the need for X-rays.
• Continuous, accurate measurement
• No Zero-Adjustment
• Automatic Calibration
• Option for Low Speed handpiece attachment
• Powered by 3 AA batteries
• Large LCD (liquid crystal display)
Includes 1 white probe wire, 3 grey file holders, 5 contrary electrodes (lip clips), 1 earphone, 5 "AA" alkaline batteries.